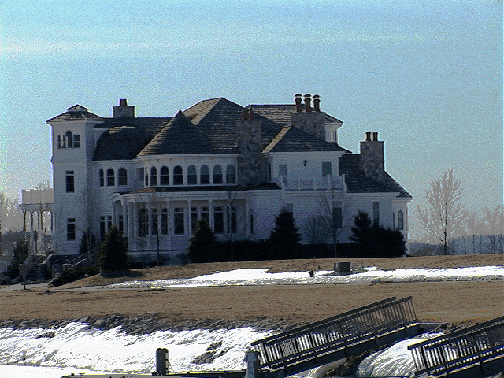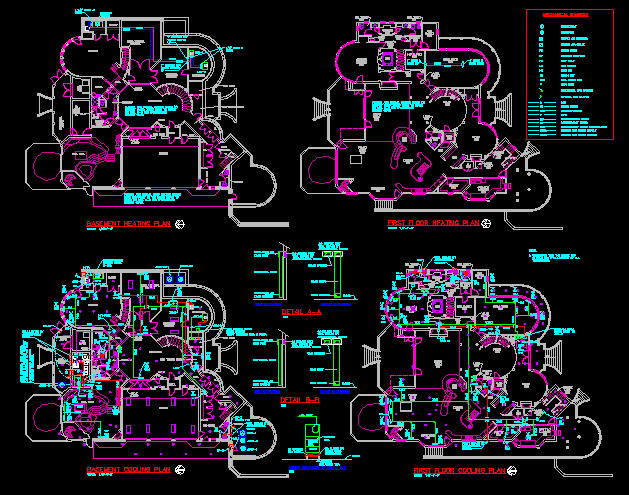 Considine Residence Bay Harbor, Michigan
HEATING, VENTILATING & AIR-CONDITIONING SYSTEM:
The heating ventilating and air conditioning system for the $2,000,000 residence is handled with four Arcoaire central station air handlers with a combined air flow of 9,000 CFM and 20 tons combined refrigeration cooling. The Air Handlers are provided with a combined pre-heat capability of 480,000 BTUH (British Thermal Unit) of hydronic heating coil. The space temperature of the facility is being handled by programmable space thermostats located in the space served by each unit. The hydronic heating for the facility is generated by 1 Lochinvar boiler of 790,000 BTUH output each. The heating system is further supplemented by a Radiant Floor heating grid. The path leading to the residence from the street is equipped with a snow melting system.
This high end residence also consists of a combined, heated, indoor/outdoor swimming pool with state of the art Dectron de-humidification system.
POWER:
The facility is handled by a 1200 AMP, 120/240 volt single phase, 3 wire switch board. The power and lighting for the facility is being handled by two lighting panels and three power panels located in the Electrical Room.
LIGHTING:
The lighting system for the majority of the house was handled by Owner furnished fixtures which includes chandeliers imported from Europe.
DATA AND COMMUNICATION:
This high end residence is equipped with state-of-the-art data and communication capability.