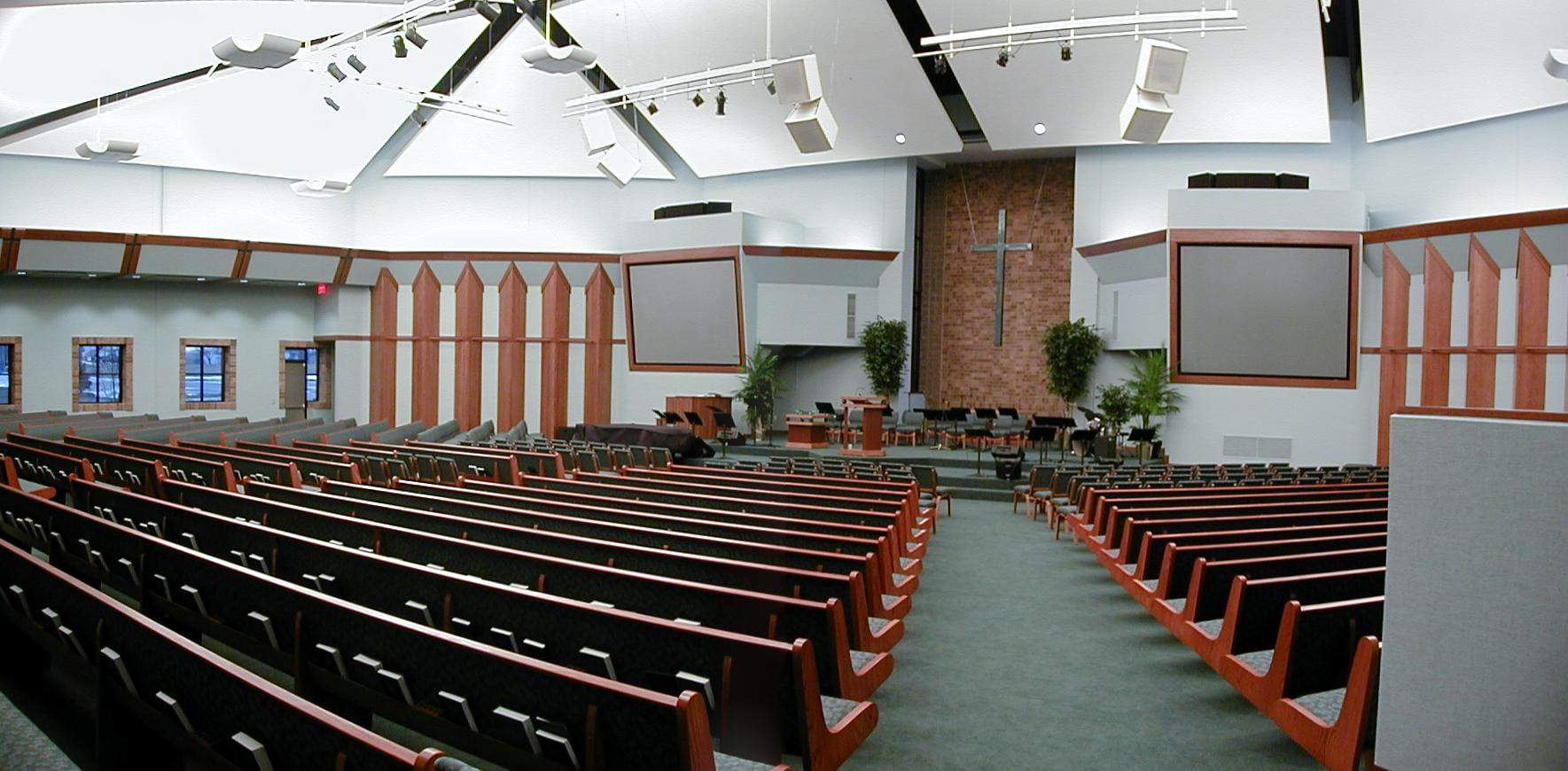 Knox Presbyterian Church - Ann Arbor, Michigan
HEATING, VENTILATING & AIR-CONDITIONING SYSTEM:
The heating ventilating and air conditioning system for the facility is handled with ten Trane and two, AAON Rooftop units with a combined air flow of 55,000 CFM and 196 tons combined refrigeration cooling. The Air Handlers are provided with a combined natural gas heating capability of 3,400,000 BTUH (British Thermal Unit). The space temperature of the facility is being handled by programmable space thermostats located in the space served by each unit.
POWER:
The facility is handled by a 1,000 AMP, 208/120 volt three phase, 4 wire switch board.
LIGHTING: