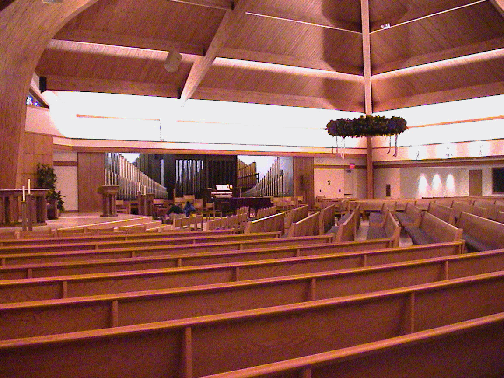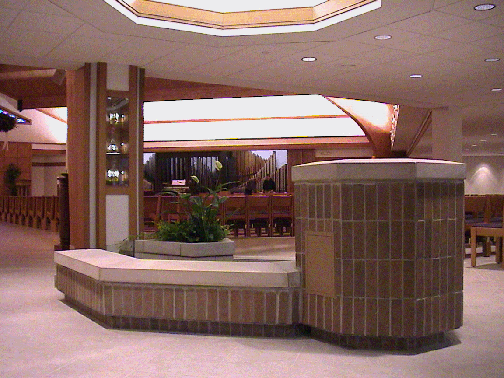 St Jane Frances Catholic Church located in Sterling Heights, Michigan
HEATING, VENTILATING & AIR-CONDITIONING SYSTEM:
The heating ventilating and air conditioning system for the facility is handled with three, AAON Rooftop Energy Recovery Units with a combined air flow of 22,200 CFM and 77 tons combined refrigeration cooling. Without the ERU system, the required cooling refrigeration tonnage would have been 127 Tons. The ERU units are provided with a combined gas heating capability of 1,100,000 BTUH (British Thermal Unit). The space temperature of the facility is being handled by programmable space thermostats located in the space served by each unit.
POWER:
This worship space addition required a new 800 amp 208/120 volt, 3phase, 4 wire distribution panel to handle to added mechanical equipment, a combination power and lighting panel, and a dimming panel.
LIGHTING:
The lighting system for the worship space combines quartz lamps in pendant mounted bowls with a perimeter of halogen track lighting secured to the wood trusses of the open ceiling. The gathering space features direct/indirect fluorescent fixtures recessed in a suspended grid ceiling.